There are no translations available.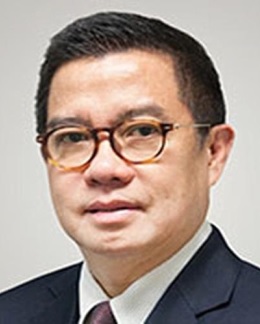 Harry Sasongko Tirtotjondro
Director
Indonesian citizen, born in 1959 in Bandung and domiciled in Jakarta. Harry Sasongko Tirtotjondro earned Bachelor of Science from Bandung Technology Institute in 1983 and continued his studies at Ohio State University, USA to obtain Master of Science (MSc) in 1986.

Started his career as Vice President at Citibank NA, Jakarta (1988-1995), Director at PT. Bank Tiara Asia, Tbk (1995-1998), Director at PT. Lippo Bank, Tbk (1998-2005), President Director at PT. GE Finance Indonesia (2005-2009), President Director at PT. Indosat, Tbk (2009-2012), Board Advisor at Powerstorm ESS, USA (2013-present), Commissioner at PT. Zurich Topas Life (2015-2021), and served as a Director at PT. Maha Properti Indonesia, Tbk (2018-2021). Currently serves as Director of Bank Mayapada based on the Deed of GMS No. 60 dated 10 May 2021.